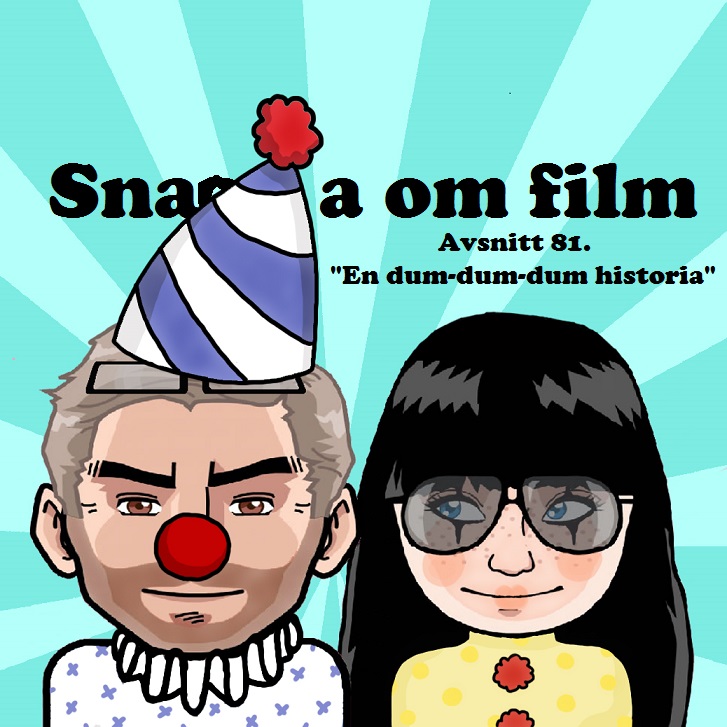 I veckans avsnitt pratar jag om Ulf Malmros nya film Flykten till framtiden (heter den så?), Steffo har kollat in en ny zombie-TV-serie (nej, det är inte Walking Dead) och vi listar bra filmer som innehåller skådisarna från Vänner i rollistan.
Rouletten är tillbaka den här veckan OCH vi ställer oss i varsin ringhörna för att köra ett Battle of the month om en film som jag tycker riktigt illa om: War on everyone. Steffo gillar den. Oj oj.
Det blir lite oj oj när Steffo ska redovisa Uppdraget också, det så kallade hämnduppdraget han fick av mig förra veckan. Han skulle hitta tio punkter som han GILLADE med familjen Wahlgren efter att ha sett några avsnitt av realitysåpan Wahlgrens värld. Hur det gick? Lyssna på avsnittet. He he he.
Hemsida: sofpodden.se
Mejla oss: film@sofpodden.se
Instagram: sofpodden.se
Twitter: sofpodden
Facebook: www.facebook.com/sofpodden
Libsyn: snackaomfilm.libsyn.com/
Acast: acast.com/snackaomfilm
Podcaster/Podkicker: Sök på Snacka om film
Spotify: sofpodden