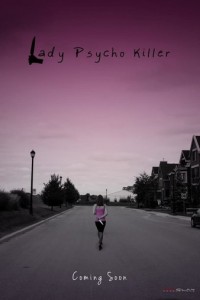 Om man tycker att det är en tillräcklig grund för att göra en skräckfilm att man vill visa en kvinna som dödar en massa män, då är Lady Psycho Killer något för dig. Om man däremot uppskattar andra delar av filmskapande såsom skådespelare som kan sitt jobb, snyggt foto och bra gjorda effekter då bör man lägga benen på ryggen och "göra en Usain Bolt" så fort denna film kommer upp på tal.
Jag tänkte ge förslag på två typer av texter om denna film, en hyllande och en inte så vidare värst positiv. Den första är en recension skriven av skribenten MGDSQUAN på sajten Horror Society.
"Lady Psycho Killer is awesome. I thoroughly enjoyed my viewing, but I'd understand if you fail to agree. It's a fluid yet complex mash-up of horror, drama and comedy that can be closely equated to American Psycho 2 meets Clueless. In the second feature film from director Nathan Oliver, a young college student (Kate Daley) goes on a maddening, bloody journey of self discovery. As she learns more and more about her dark desires and how she views the world – and the men – around her, the body count rises at an alarming rate behind the back of her new lover. Between the hacking and slashing and the voice-overs playing in her head, Lady Psycho Killer is a psychological horror-comedy that gets it right! — So, what does Lady Psycho Killer have to offer besides a successful mash-up of genres and a layer of 1980's sensuality? Well, the murderer is a woman, and that's definitely something that isn't highlighted nearly enough. "
Det här är en kort text av en svensk bloggare från sajten Fiffis filmtajm.
"Det är nåt med dom där indieskakiga, smala och till synes noll-budget-producerade filmfestivalskräckisarna som gör mig heligt förbannad. Jag är en tänkande person, jag förstår prylar och jag inser att regissören och manusförfattaren Nathan Oliver antagligen vill berätta något om samhället idag, om exploaterande av kvinnor, av hur många as till män som passerar dom flesta av kvinnligt kön vid något tillfälle i livet, om hämnd, om styrkan hos kvinnor MEN det enda jag upplever är att han via denna blonda dockiga uppenbarelse lägger ännu mer lök på laxen att kvinnor trots allt ÄR "sämre" (och detta för att huvudrollskaraktären Ella uppenbarligen är psykopat och inte alls en "stark kvinna"). Sen tycker jag det är skitilla när man använder Fun Light Hallon som blod i skräckfilmer. Ett jävla NYS! Lingonsylt? Har du hört talas om LINGONSYLT, Nathan??"
Jag misstänker – och hoppas – att Sofia och Johan har sett andra filmer än Lady Psycho Killer just idag. Klicka på deras namn för att se vilka filmer som göms där.