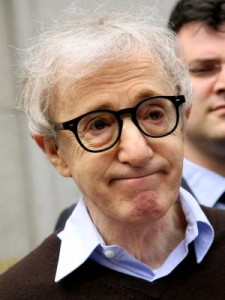 76-årige Woody Allen lämnar ingen oberörd. Alla tycker vi nåt om honom antingen som regissör, som manusförfattare, som jazzklarinettist eller som man.
42 långfilmer med en imponerande hög lägstanivå sedan 1966, är det inte helt otroligt? I år är han nominerad för myspysfilmen  Midnight in Paris och det stora samtalsämnet är: kommer han dyka upp på galan OM han vinner?
Som snart fyllda 45 är fransosen Michel Hazanavicius barnrumpan i sammanhanget.  The Artist är hans femte långfilm som regissör och den som utan minsta tvekan gjort mest väsen av sig. Själv tycker jag han ser ut som George Clooneys storebror som snott Steven Spielbergs glasögon.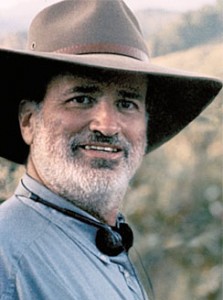 Terrence Malick fyller 69 i november och har på dessa år lyckats värka fram inte mindre än fem långfilmer. Hur många av dom som är bra? I mina ögon ingen. Årets film, The Tree of Life, är inget undantag.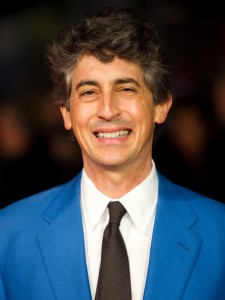 Alexander Payne har precis fyllt 51. Han är en regissör som inte k-pistar ur sig filmer på Woody Allen-vis direkt men  när det kommer en film så är det allt som oftast riktigt bra.  The Descendants är inte hans bästa film, den klår inte Sideways, men den är bra.
Här har vi en man på snart 70 jordsnurr som ser ofantligt pigg ut.
Martin Marcantonio Luciano Scorsese har med  Hugo fått sin sjunde nominering för Bästa regi men endast vunnit en (för den kanske sämsta filmen av dom han blivit nominerad för: The Departed, men det vill säga INNAN Hugo för den är kilometervis sämre än The Departed).
Det är riktigt gubbavälde i den här kategorin men det är i och för sig inget ovanligt. Medelåldern är 62,2 år och om detta kan man också tycka en hel del.  I år håller jag alla tummar jag har för Woody Allen, det vore så HIMLA kul om han fick vinna. Gammal är liksom äldst.